The Reverse Reverb Effect is when you take the reverb tail of a vocal sample and reverse it.  Doing so, creates a cool rising effect that's similar to reversing a cymbal crash.  You can use it to spice up your build-ups and breakdowns.
Take a listen to the Reverse Reverb Effect in action:
Audio clip: Adobe Flash Player (version 9 or above) is required to play this audio clip. Download the latest version here. You also need to have JavaScript enabled in your browser.
It's simple but effective.
Getting started..
Step 1 – Load in your vocal sample.
We took a sample from Pop Vox.  Be sure to check it out if you're on the hunt for quality vocal samples.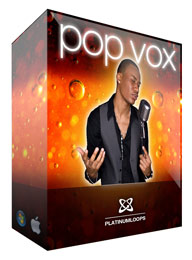 Step 2 – Add some Reverb.
Choose a Reverb with a long decay to it.  We selected the preset Long Tail.
Step 3 – Freeze your audio track.
Right click on your audio clip and choose Freeze Track.
Step 4 – Create a new audio track.
After creating a new track, copy your frozen vocal sample onto it.
You'll see that Ableton automatically creates two clips – the actual vocal sample and the reverb tail.
Step 5 – Consolidate the two clips.
Highlight both clips and hit command + J to consolidate them.  Then click on your Sample editor to reverse your new audio file.
Step 6 – Trim out the reversed tail.
Typically, you only want the majority of your reversed tail.  You can delete the rest of the clip.
Step 7 – Position your reversed tail.
We decided to move our reversed tail to the beginning of our vocal sample, which creates a nice build going into the vox.
Audio clip: Adobe Flash Player (version 9 or above) is required to play this audio clip. Download the latest version here. You also need to have JavaScript enabled in your browser.
Little things like this can give your productions a big boost of character.  They also show attention to detail.  Spice up your tracks with a gnarly reversed reverb effect!
We hope you enjoyed this article.  Check back regularly for sales, updates, freebies, and more from LoopGalaxy.com!